Developing a Resource Centre for Patients with Metastatic Breast Cancer in Tanzania
Themes:
Information and support
Context
Most breast cancer patients in Tanzania present with advanced disease. With increasing efforts on early detection and curative treatments, the specific needs of patients with metastatic breast cancer are largely unknown and often not met. Most patients experience high levels of anxiety about treatment, potential side effects, life after treatment as well as living with complications of treatment including mastectomies, chemotherapy and radiation therapy. There is an important need for a structured and established information centre to support such patients in the country.
Ocean Road Cancer Institute (ORCI) is Tanzania's National Cancer Referral Centre, and the only dedicated cancer facility in the country. It was established by an act of parliament in 1996 and functions as an autonomous independent cancer institute directly under the Ministry of Health. Amongst the institute's key functions are to provide medical care to inpatients and outpatients with cancer, promote educational programmes on health, conduct training programmes, provide consultancy services and perform research activities to support the above. ORCI established a Breast Cancer Support service about a year ago which has begun to identify the informational needs of breast cancer patients.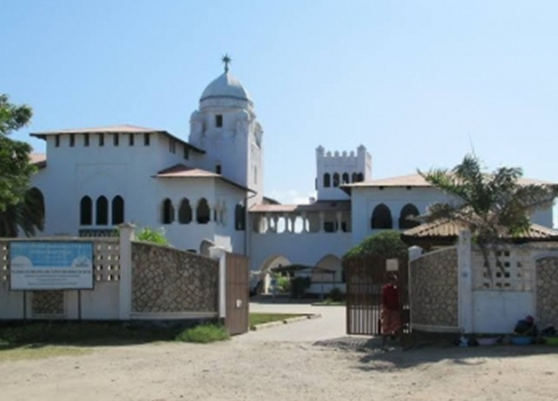 Project description
ORCI was awarded a SPARC award in October 2019 as part of the Round 3 cohort of 11 new grantees. This project will help establish an information resource centre that has the potential for impacting many patients who present at ORCI as well as at other centres around the country. After exploring and identifying informational needs of metastatic breast cancer patients, educational materials will be created and made available to patients and their families through a resource centre established at the Institute. The project will hopefully address the knowledge gaps, make available dedicated educational material, and train and develop champions who will support provision of these services.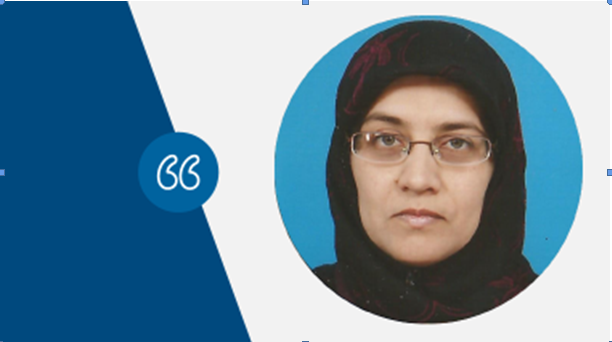 "This SPARC grant will help ORCI establish a dedicated information resource centre for women with metastatic breast cancer in order to give them the support to go through their treatment and post-treatment journeys with comfort and care."
Dr Nazima Dharsee
Head of the Academic and Research department at Ocean Road Cancer Institute(link is external)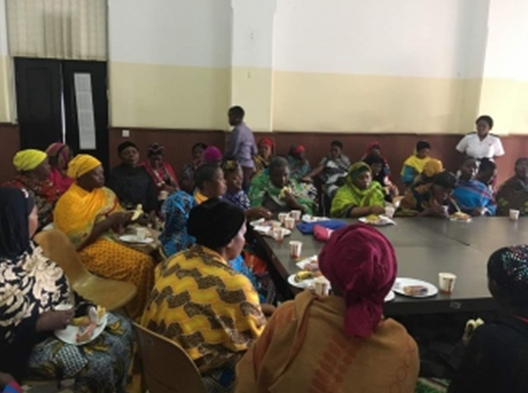 An initial evaluation of MBC patients' needs with MBC will be done through quantitative surveys and qualitative methods. Results from these studies will be used to create (or translate where appropriate and available) patient information materials relating to these needs. A Resource Centre will be established and used to distribute this information and provide face-to-face or telephone support through a dedicated telephone help line. Once the centre is functional, it will be advertised within the Institute so that all patients eligible to receive information and support will be either directed to it or be able to locate it easily themselves.
Results of the project will be disseminated over social media to stimulate interest in developing similar information support centres in other centres under the support of the Ministry of Health, with ORCI acting as mentor and supervisor for satellite centres around the country.
Impact
Through the project, culturally acceptable and relevant information will be accessible by patients with MBC and their care givers. Patients using the informational content produced by the project will have easier access to services, responses to commonly encountered anxieties and questions, and support. Patients will also be more aware of palliative care services after the project is implemented.
In addition to the direct impact on patients, it is expected that staff involved with the project will gain a better understanding of the needs of patients with MBC both through research outcomes and through the daily interactions with patients. This will translate to greater empathy towards these patients and improved quality of care.
Finally, through the engagement with other service providers in other centres as well as through the spread of knowledge about MBC to the public at large, it is anticipated that there will be an increased recruitment of women to the breast cancer screening clinic as a preventive measure.
(Information from the project description and context is compiled from the grant application)
Credit: https://www.uicc.org/
Source: https://www.uicc.org/case-studies/developing-resource-centre-patients-metastatic-breast-cancer-tanzania#