On 12th December 2022, a health meeting was convened to discuss possible collaboration between Tanzania and health stakeholders from the United States on the establishment of Centre of Excellence on Oncology in Tanzania. The meeting was organized by the Embassy of the United Republic of Tanzania in Washington D.C in collaboration with Global Health Catalyst. Hon. Dr. Godwin Mollel (MP), Deputy Minister of Health was the guest of honor. The event was held at the Embassy of Tanzania in Washington D.C.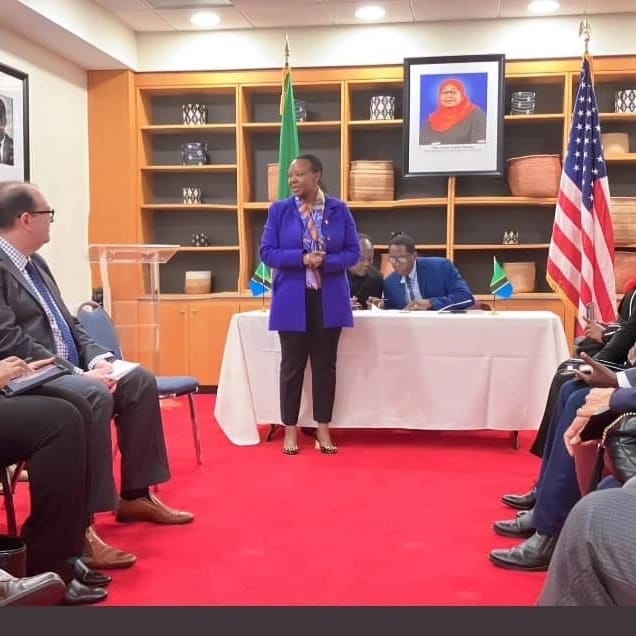 The event brought together a total of 36 participants from pharmaceutical companies, manufacturers of diagnostic and treatment equipment, health systems organizations, research and training institutions, public education and advocacy organizations. Special presence was a representative from the White House, Dr. Catherine Young, Senior Director of Policy for the President Biden Cancer. The health companies that were attended includes, Pfizer, Bristal Myers Squibb, Sister Cities International, Texas Children Hospital – Global Hope, BVGH, Global Health Catalyst, Bayer, John Hopkins University, University of Pennsylvania, GE Healthcare, Nanocan Therapeutics, Bayer, Varian, BMS, Siemens, Abbott, and Lancet Oncology.
In his remarks, Hon. Dr. Godwin Mollel (MP), Deputy Minister of Health ensured the participants of Tanzania's readiness to support the establishment of Centre of Excellency. He further invited the companies to consider establishing medicine and medical devices plants in Tanzania to take advantage of the ready local and regional market.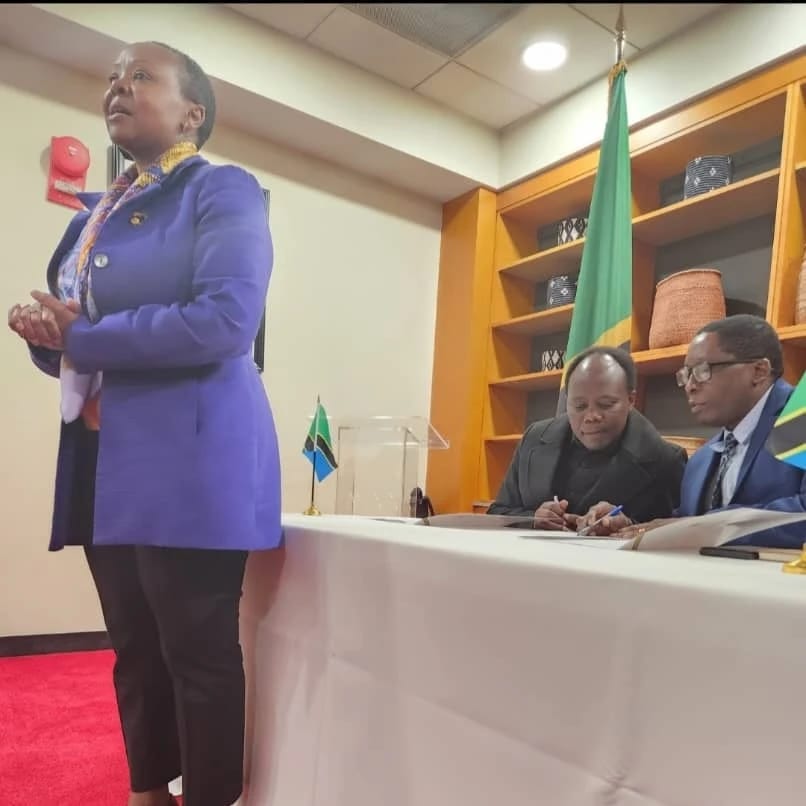 Participants were committed to assist Tanzania in the fight against cancer through the establishment of the Center of Excellence for a coordinated efforts in preventive programs, screening and diagnosis, availability of medicines, treatment options including state-of-the-art proton therapy, collaborative research, and training of experts for cancer care. A seed fund in a tune of USD 5 Million is allocated for establishment of the center starting in early 2023.
Sum up remarks were given by the Moderator, Prof Wil Ngwa of John Hopkins University and Director of Global Health Catalyst. The closing remarks were given by Dr Julius Mwaiselage, Executive Director of Ocean Road Cancer Institute. The resolution of the meeting was to form a working team which will ensure a continued discussion between Tanzania and USA to make the initiative a reality; developing MOUs to foster collaboration in trainings and research which can start as early as possible, and a visit to Tanzania by the Global Health Catalyst in 2023 in order to progress the plans to establish the center.